Industrial District
Industrial District

Battleground Information
Unique Objectives
Randomly selected Heroes battle down a single lane!
Lanes
1
Announcer
Katya Volskaya
Realm
Overwatch
Release Date
January 12, 2018
Industrial District is a Overwatch-themed ARAM map.
A small preview of the ingame minimap.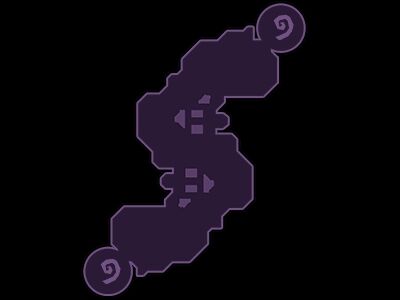 Shuffle Pick

Choose from one of three randomly selected Heroes before entering the battle on Braxis Outpost. Be quick about it though, you only have 30 seconds to choose!
Destroy Enemy's Core

Destroy the enemy's Core to win.
Single Lane

No additional battleground objectives are present. Prepare for constant action.
Additional Info

Hearthstones (B) are disabled and your starting area doesn't regenerate health.
Unlike other single-lane battlegrounds, this one features a vertical lane.
Industrial District was previously a Brawl map.
Bash 'Em Smash 'Em Robots was a modified version of Industial District featuring a map objective.