See also:List of human heroes
"Human anatomy is so perplexing. I mean, with only one opposable digit, how would you even hold your thylar?"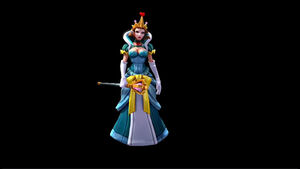 Humans are a race found within the Nexus.
Background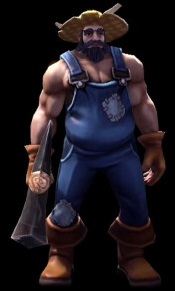 Humans are found in many of the realms of the Nexus and their nature differs in each.
In Kings Crest, humans are composed of lords, ladies, and maidens. There are no peasants here.[1] Everyone is wealthy in Kings Crest and have the pageantry and dresses.[2]
Humans of Dragon Shire also consist of lords and ladies.[3]
The humans of Raven Court are composed of peasants/farmers and pilgrims.[2] They are not as wealthy as their Kings Crest and Dragon Shire counterparts, and live under the shadow of the Raven Lord.[3]
Facts and Quotes

Humans exist within The Lost Vikings franchise, spread over multiple locations and time periods.
Humans exist within the Blackthorne setting, though are never seen in the game proper.
Humans exist within the Rock n' Roll Racing setting, and are the founders of the game's titular event.
Related Content

References
Edit
Community content is available under
CC-BY-SA
unless otherwise noted.