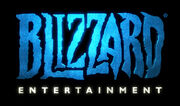 Blizzard Entertainment, Inc. is a premier developer and publisher of entertainment software. After establishing the Blizzard Entertainment label in 1994, the company quickly became one of the most popular and well-respected makers of computer games. By focusing on creating well-designed, highly enjoyable entertainment experiences, Blizzard Entertainment has maintained an unparalleled reputation for quality since its inception.
Blizzard's Entertainment track record of back-to-back #1-selling games spans more than a decade, and with blockbuster hits such as World of Warcraft, Warcraft III: Reign of Chaos, Diablo II, and StarCraft, the company has earned several consecutive Game of the Year awards. In addition, Blizzard Entertainment's online-game service, Battle.net, is one of the largest in the world, with millions of active users.
The high-quality products based on Blizzard Entertainment's games have also proven popular and garnered much critical acclaim. These products include action figures, novels, manga, board games, pen-and-paper role-playing games, apparel, and the World of Warcraft Trading Card Game, which is a bestseller in its category. Extending the reach of its game universes even further, Blizzard Entertainment is currently at work with Legendary Pictures, the studio behind the feature films Batman Begins, Superman Returns, and 300, on a live-action Warcraft movie.
Company Background
[
]
Prior to the release of Warcraft: Orcs & Humans, Blizzard Entertainment served as a third-party developer, creating entertainment software for various platforms, including MS-DOS, Macintosh, Sega Genesis, and Super NES. The company's best-known titles from this era include Rock 'n Roll Racing, The Lost Vikings, and Blackthorne.
The Blizzard Entertainment research and development group comprises more than 250 designers, producers, programmers, artists, and sound engineers. Each member of the Blizzard Entertainment staff is a true game enthusiast, giving the company invaluable insight into creating products for gamers.
Headquartered in Irvine, Calif., Blizzard Entertainment, a division of Vivendi Games, was founded in 1991 under the name Silicon & Synapse by Allen Adham, President Michael Morhaime, and Senior Vice President Frank Pearce.
The StarCraft Universe
[
]
Main article: StarCraft
StarCraft is a long-running staple of professional tournament gaming. This is especially the case in South Korea, where the game's mass popularity played a major role in the birth of the professional-gaming and game-broadcasting phenomena, as well as serving as one of the key drivers behind the growth of the PC-game-room business.
The Warcraft Universe
[
]
Main article: Warcraft
World of Warcraft initially launched on November 23, 2004 in North America, Australia, and New Zealand, with subsequent launches in South Korea, Europe, mainland China, Singapore, and the regions of Taiwan, Hong Kong, and Macau in 2005, Malaysia in 2006, and Thailand in 2007. The game has achieved unprecedented popularity on a global scale, with currently more than 10 million subscribers worldwide. It is available in seven different languages based on the regions in which it is played, and has earned awards and praise from publications around the world. A Russian-language version of the game is currently in development.
Blizzard Entertainment's original Warcraft game, Warcraft: Orcs & Humans, was touted as one of the best strategy games of 1994, and the game's epic sequel, 1995's Warcraft® II: Tides of Darkness, won numerous awards, including the company's first Game of the Year award. Warcraft III: Reign of Chaos, released in July 2002, has likewise won several accolades and has become a staple of professional tournament gaming, along with its expansion, the award-winning Warcraft III: The Frozen Throne, which was released in July 2003.
The Diablo® Universe
[
]
Main article: Diablo
Blizzard Entertainment's action-role-playing game (RPG) Diablo, which shipped to stores in the last week of December 1996, debuted at #1 in the United States and was widely credited as having helped to revitalize the RPG genre. In 2000, Blizzard Entertainment launched the game's sequel, Diablo II, which set the record for fastest-selling PC game ever at the time of its release. The company followed up in 2001 with the expansion, Diablo II: Lord of Destruction, which sold more than a million copies in its first month and was one of the biggest sellers of 2001, in addition to receiving widespread critical acclaim.
References
[
]