3-Year Anniversary

Dates
May 22 - June 12 (2018)
Duration
3 weeks
Theme
Anniversary
Highlights

Anniversary Portrait, Spray and Banner

Website
Celebrate Three Years in the Nexus!
The 3-Year Anniversary was a unique event in Heroes of the Storm that ran from May 24, 2018 until June 11, 2018. The event celebrated the original release of Heroes of the Storm on June 2, 2015. There were no in-game event quests, but players who logged into the game during the event received an unique set of rewards.
Background
[
]
Time flies when you're having fun, and we can hardly believe we've already spent three years battling it out in the Nexus! Reminisce about your trials and triumphs on the battlefield with a new 3-Year Anniversary Portrait, Spray, and Banner. You can claim all three of these rewards by logging in to Heroes of the Storm from today through Monday, June 11.
We've had lots of fun bringing tons of new Heroes, Battlegrounds, Skins, and so much more to the game these last three years, and we can't wait to show you what we have in store for the rest of 2018! We hope to see as many of you as possible rocking those anniversary portraits, sprays, and banners in your Heroes of the Storm matches over the next few weeks. Until next time, we'll see you in the Nexus.
Rewards
[
]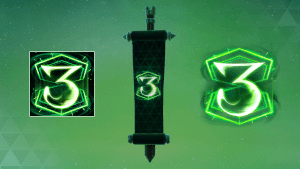 Trivia
[
]
The anniversary items will be exclusive to this event and will not be available for Shard crafting or from Loot Chests.
External links
[
]
Events

 

Seasonal
Spring
Lunar Festival (2015–2018) • Caldeum Complex (2019) • Fragments of the Dark Nexus (2020)
Summer
Sun's Out, Guns Out (2017) • Nexomania (2018) • MechaStorm II (2019) • Nexomania II (2020)
Fall
Hallow's End (2015–2017) • Fall of King's Crest (2018) • The Scarlet Heist (2019) • CraftWars (2020)
Winter
Winter Veil (2015–2017) • It's Time for Toys! (2018) • Toys II (2019) •

Winter Treasure

(2020)
Unique
2015
Love is in the Air • Noblegarden • Eternal Conflict
2016
Love is in the Air • Machines of War • Nexus Challenge
2017
Love is in the Air • For Azeroth! • Nexus Challenge 2.0 • Second Anniversary • Malthael's Bargain • Call of Kel'Thuzad • Assault on Volskaya Foundry • Dragons of the Nexus
2018
StarCraft 20th Anniversary • Behold the Power of the Dark Nexus! • 3-Year Anniversary • Echoes of Alterac • Raiders of Warchrome • Viper Ascendant
2019
Viper Resistance • 4-Year Anniversary • Return to Warchrome Wastes
2020
5-Year Anniversary • Greek Gods • Altered Fates
2021
Overwatch Cosplay • Legends of the Past • 6.5-Year Anniversary
Notes: Events that featured a quest line are bolded. Events that featured login rewards are italicized.